Friday 21st May 2021
Check in to the hotel of your choice - hotel options and length of stay can be seen to the right.

Drinks with F1 Legends:
Join us in central Monaco on Friday evening to meet some of the stars of F1 and hear about their time in the sport. This exclusive event is the ideal opportunity to meet the drivers before the main racing of the weekend has begun and ask them about the famous street circuit and any other questions you may have. All hosts are chosen for their experience, knowledge of the sport and their genuine pleasure in meeting fans of the sport. Don't forget to bring your camera! The event lasts just over an hour and includes drinks & canapés.
Saturday 22nd May 2021
La Rascasse:
La Rascasse is the world famous bar inside the penultimate corner of the Monaco Grand Prix track. The cars race around the perimeter of the building putting guests right in the centre of the action. Watch as the cars exit the swimming pool section and race directly towards Rascasse before going around the building just meters away. From the first floor viewing balconies, guests will be able to look down into the cockpit of the cars creating a very unique view!
Full hospitality is laid on by Rascasse kitchens with Champagne, fines wines, spirits and other drinks being served from 11am until the end of the racing schedule. Upon arrival, light breakfast snacks are served followed by a full buffet lunch.
Click here for 360⁰ view
Sunday 23rd May 2021
Experience the Monaco GP race day from your choice of premium grandstands:
Grandstand A, B, K, L:
Grandstand A - located on the first corner, Saint Devote
Grandstand B - located in the iconic Casino Square
Grandstand K - located in the harbour section
Grandstand L - located in the harbour section with views of pitlane
Monday 24th May 2021
Check out of the hotel by Midday.
Included with this Package:
Multiple race viewing locations as shown above
Fully catered race viewing on Saturday
Your choice of hotels and nights as shown opposite
Train transfers to Monaco for those staying outside of Monaco
Senate Grand Prix personnel available for the duration of your trip
Souvenir lanyards, VIP passes & programmes
Dedicated hospitality welcome desks during the racing schedule
Extras
Transfers
Hotel Option & Package Price
Holiday Inn Express 3* - Nice
Holiday Inn 4* - Nice St Laurent du Var
Crowne Plaza Hotel 4* - Nice
Hyatt Regency 5* - Nice Palais de la Mediterranée
Monte Carlo Bay 4* - Monaco
Le Meridien Plaza 4* - Monaco
Columbus Hotel 3* - Monaco
Fairmont Hotel 4* - Monaco
The prices shown above are per person based upon two guests sharing a room and include breakfast. The price includes the race viewing described & guests staying outside of Monaco will have complimentary return train transfers provided Saturday & Sunday. Single person rates available upon request.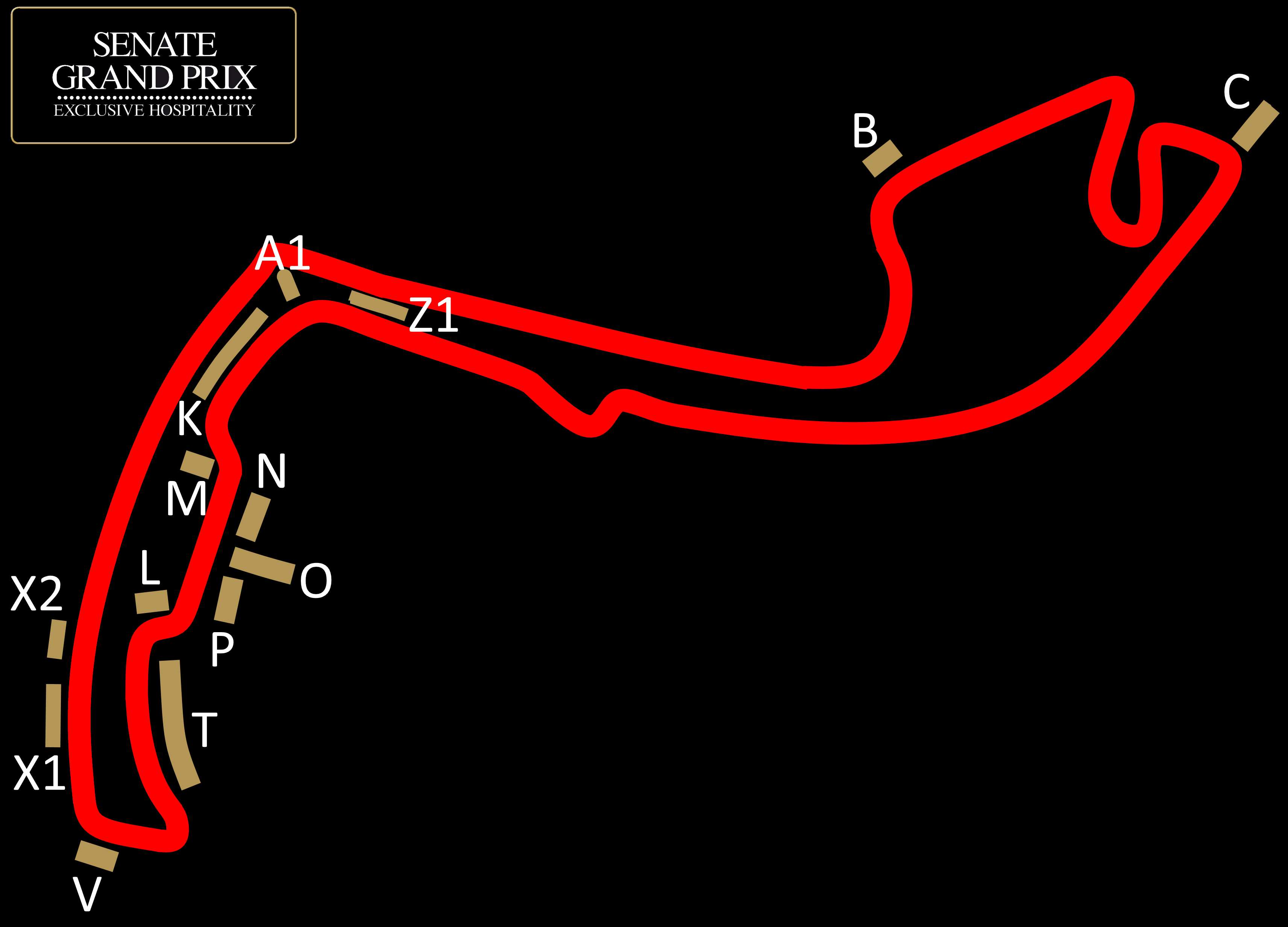 Extras
Transfers