Friday 27th May 2022
Check in to the hotel of your choice - hotel options and length of stay are shown on this page.

Watch Friday practice from a trackside restaurant at Tabac Corner:
Caffe Milano: Caffe Milano is a stunning new Italian restaurant located directly on Tabac Corner. This unique viewing location offers our guests views of the cars as they race past the super yachts directly towards Caffe Milano and tackle Tabac Corner just meters away from you, before racing away towards Piscine section. The trackside section of the restaurant is left open for people to stand and view the race whilst a 3-course buffet luncheon is served from the inside part of the restaurant. An open bar of Champagne, fines wines and other drinks are served.
Saturday 28th May 2022
Experience the qualifying from Grandstand N, O or P located in the harbour surrounded by super yachts. Giant screens are located opposite and food stands are located behind the grandstand.
Sunday 29th May 2022
Experience the Monaco GP race day from trackside terrace on the first corner:
Ermanno palace 4th floor: Our private apartment enjoys fantastic views of the Main Start/Finish straight & first corner - one of the best views at the circuit. The 4th floor allows you to see the cars up close and get a sense for the speed and sound as they break hard to tackle the first corner directly in front. The balcony is long and sheltered making a comfortable race viewing experience. A full day of hospitality is served in the suite with a light breakfast and hot & cold buffet luncheon. A selection of drinks is served throughout the day including champagne, fine wines, spirits, beers and other drinks.
Monday 30th May 2022
Check out of the hotel by Midday.
Included with this Package:
Multiple race viewing locations as shown above
Fully catered race viewing on Saturday
Your choice of hotels and nights as shown opposite
Train transfers to Monaco for those staying outside of Monaco
Senate Grand Prix personnel available for the duration of your trip
Souvenir lanyards, VIP passes & programmes
Dedicated hospitality welcome desks during the racing schedule
Extras
Transfers
Hotel Option & Package Price
Holiday Inn Express 3* - Nice
Crowne Plaza Hotel 4* - Nice
Holiday Inn 4* - Nice St Laurent du Var
Le Meridien Plaza 4* - Monaco
Monte Carlo Bay 4* - Monaco
Columbus Hotel 3* - Monaco
Fairmont Hotel 4* - Monaco
The prices shown above are per person based upon two guests sharing a room and include breakfast. The price includes the race viewing described & guests staying outside of Monaco will have complimentary return train transfers provided Saturday & Sunday. Single person rates available upon request.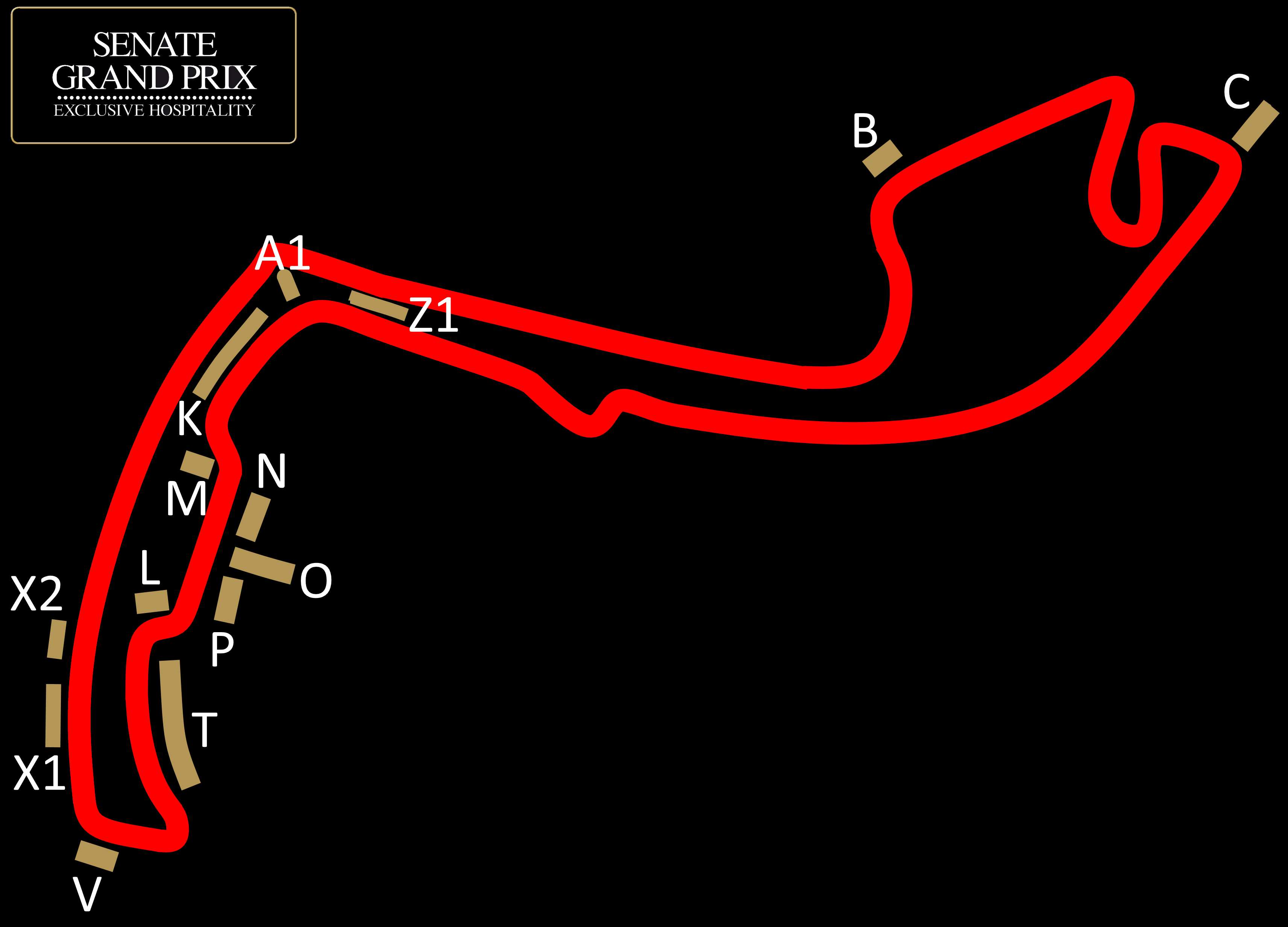 Extras
Transfers